Textbooks are expensive and out of reach for some former foster youth. The FC2S monthly Book Club provides textbook funding to needy college students.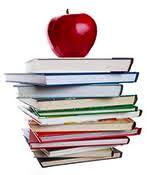 Through the Book Club we are able to immediately furnish students with the resources they need to stay in school.
Even with online shopping and textbook rental, books and school supplies can cost nearly as much as tuition at a community college. Students who have carefully budgeted tuition, rent and living expenses may not have the funds to purchase a $165 biology book or the software needed for their photography class.
Join the FC2S Book Club – with a monthly gift of $20 you can help us ensure that students have the books and supplies they need to do well in their classes.