What's the Latest News in Foster Care Legislation?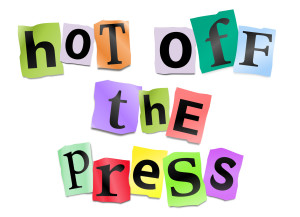 From national headlines to local news, the foster care field is a hot topic. All across the nation child welfare advocates continue working tirelessly to improve the experiences of youth in and out of foster care.
Want to learn about the latest news in foster care legislation? Check out some of the most recent proposed laws on behalf of foster youth:
Giving Credit where it's Due
No matter their duration in foster care, youth need adequate, appropriate, caring support—and U.S. Senator Heidi Heitkamp is working to ensure more families can offer this care.
On March 5, 2015, Heitkamp reintroduced the Foster Care Tax Credit Act, which would ensure families who care for children for shorter periods of time are eligible for tax credits.
Families who care for children for longer than six months at a time already have tax credit assistance. This bill would take care of the short-term caregivers, allowing an up to $1000 credit every year.
"It takes an immense amount of dedication and nurturing for foster parents to provide that safe space for these children," said Heitkamp. "We need to be cognizant of the monetary costs many foster families incur when they care for children, even for just a short period of time, and our legislation would make sure those costs don't prevent families from taking in children who need homes."
Learn more about this proposed legislation here.
____
Practice Makes Perfect
We've all heard the familiar saying, practice makes perfect. Texas lawmakers have proposed a new bill to help foster parents put these popular words into action.
Texas House Bill 781, introduced by Cindy Burkett of Garland, Texas, will require increased oversight of the state's 340 private, nonprofit and for-profit agencies that recruit and train foster parents.
Currently, the state's Department of Family and Protective Services only requires at least 16 hours of instruction, however, the Department lacks a current system for the state to monitor the number of training hours foster parents receive and the types of training that private agencies provide. There is also no way to measure the effectiveness of trainings.
According to an Adoption.com article, 13 foster children died in 2014 while in the care of the state—a number lawmakers agree is too high.
"Countless measures have been implemented to assure the safety of children who are in custody of the state," Burkett said. "We want to feel confident that the best providers are being approved to provide services to children in foster care, and we also want to ensure they acquire the knowledge needed to take on these important roles."
Read the bill's complete details here.
_____
More Guardians for Foster Youth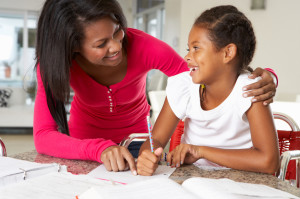 Child-welfare advocates in Florida have proposed a new law that would pair legal guardians with mentally ill and disabled foster teens who need help making good decisions.
Under the proposed Guardianship for Dependent Children legislation (Senate bill 496 and House bill 437), foster youth who will need a legal guardian must be identified soon after their 17th birthday. Guardianship proceedings can begin when the youth is 171/2 so that he or she has a guardian in place when the youth turns 18.
The bill was created following the death of a former Florida foster youth only a few months after he aged out of the system. Regis Little, 18, suffered from many mental illnesses, and was found dead after a fight over beer.
Advocates expect nearly 90 young people each year could need the help of a guardian.
Read more about the benefits of a guardian or advocate here.