Little things make a big difference in the life of a college student, and sometimes they make ALL the difference.
From getting a handmade scarf on Valentine's Day, to help paying for car repairs or replacing broken eyeglasses, to receiving a check in the mail that says, "for books" – FC2S and our supporters make a student's day, every day. Through the Red Scarf Project, Emergency Fund and Book Club we are able to immediately furnish students with the resources they need to stay in school.
The Red Scarf Project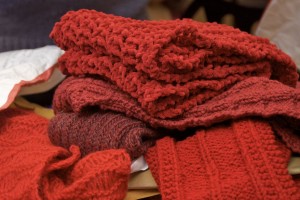 Do you love to knit or crochet? Whether you are a beginner, an expert, or somewhere in between, your handiwork can send warmth and encouragement to a foster student!
The handmade red scarves in each of our Valentine's Day care packages (link to care packages page) become treasured keepsakes that our students wear for years. The Red Scarf Project offers a unique opportunity to use your creativity to give a truly personal gift to one student as he or she moves forward to graduation and a brighter future.
RED SCARF PROJECT GUIDELINES:

Size: approximately 60" long and 5" to 8" wide. Scarves should be long enough to be wrapped around the neck, with tails long enough to be tied in the front. 

Style: Think unisex collegiate. Fringes are optional. Your scarf should drape, tie easily and be soft.

Color: Red! However, this could mean burgundy, cherry, russet, red stripes with other colors, or multicolor hues including red. 

Finished & tagged: Yarn ends should be securely sewn in. For a personal touch, attach a tag saying "Handmade for You" with your first name, city, and group affiliation, if any. Donors have also included washing instructions, messages of encouragement, gift cards, and more.

Mail to: Foster Care to Success, Red Scarf Project
21351 Gentry Drive Suite 130 
Sterling, VA 20166

NOTE: Scarves are accepted between September 1 and December 15 annually.  As we have limited storage space, please send your scarves only during this time period.
Red Scarf Resources
Looking for a pattern to knit your red scarf? Check out the following resources!
Knitting Daily
Reversible cable scarf pattern
Basketweave scarf pattern
Ribbed scarf pattern
Palindrome scarf pattern
More knitting patterns from High Country Knitwear
The Red Scarf Emergency Fund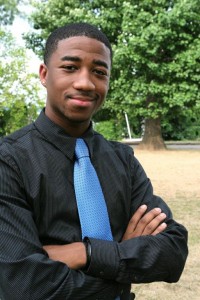 School is hard enough without having to worry about paying unexpected bills or coping with emergencies. What if you were a student who couldn't get to school because of bald tires? What if you had a hacking cough but couldn't afford medicine and missed several classes? What if the babysitter suddenly raised her rates? For some students, scenarios like this are all too real. FC2S started the Red Scarf Emergency Fund to help the students in our programs stay in school despite the types of emergencies that could otherwise derail their progress. Red scarf funds are allocated to our FC2S students for emergency medical expenses, transportation costs, rent, and even groceries or clothing when they have no other way to pay. From $5 up, you can donate any amount to the Fund and know that you are helping a student stay in school.
The Book Club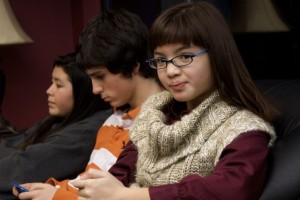 Even with online shopping and textbook rental, books and school supplies can cost nearly as much as tuition at a community college. Students who have carefully budgeted tuition, rent and living expenses may not have the funds to purchase a $165 biology book or the software needed for their statistics class. By joining the FC2S Book Club with a monthly donation of $20, you can help us ensure that students have the books and supplies they need to do well in their classes.
Donate to the Red Scarf Project, Emergency Fund or Book Club today!