Did you know...
The Beatles' John Lennon, Apple's Steve Jobs, actress Marilyn Monroe and the Baltimore Ravens' Michael Oher all spent time in foster care.
What Does it Mean to be in Foster Care?
The U.S. foster care system was designed to temporarily protect and nurture children whose parents are unable or unwilling to care for them, until those parents become stronger, healthier and in a position to provide a safe loving home for their children. Sadly,  too many children spend years in "the system," moving from foster home to group home to foster home, and from one school district to another. They may never feel stable or connected, lacking the family and community ties that are so critical to young adults learning to make their own way in the world.

How the Foster Care System Impacts Young People
Children enter foster care because their families are experiencing difficulties so severe that they cannot take care of them. These difficulties can include parental:
Abuse
Neglect or abandonment
Physical or mental illness
Addiction
Incarceration
Death
Many foster youth experience intense and sustained stress growing up. Lack of bonding as an infant or child can cause emotional and psychological trauma that is very difficult to overcome. Recent findings from the science of brain development show that such prolonged stress biologically alters the structure of the growing brain, affecting physical and emotional well-being.
Furthermore, the typical path of a foster child – from placement to placement, school to school – denies them a stable emotional, social and educational foundation.
"Aging Out" of the Foster Care System

Although the federal Fostering Connections to Success and Increasing Adoptions Act of 2008 gave states the option of raising the emancipation age (that is, the age that foster youth must leave or "age out" of the foster system) from 18 to 21, currently only a small number of states have approved plans in place.
Despite emerging supports, states are struggling to meet the needs of older foster youth, and many teens, not seeing any advantage to staying in care, voluntarily "age out" at 18 or after high school graduation even though very few of them are capable of establishing a successful independent life without family or community support.
Positive Outcomes for Foster Youth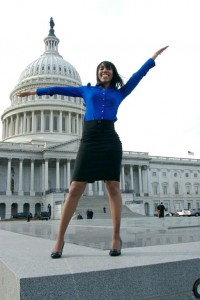 Many foster youth are very resilient; by surviving day-to-day and placement-to-placement they become strong, self-reliant and determined. If given the same opportunities and supports as other young people, they can achieve great success.
According to the most recent research, less than 10 percent of foster youth graduate from college. With support from Foster Care to Success, their success rate rises dramatically: 65 percent of our scholars graduate within five years, a percentage higher than that of the overall U.S. population.
There are practical and effective ways to meet the needs of college-bound foster youth and change their outcomes for the better. Foster Care to Success has been doing so since 1981. Check out our programs and find out more about how YOU can help us continue to help young people move beyond the challenges of being in foster care.