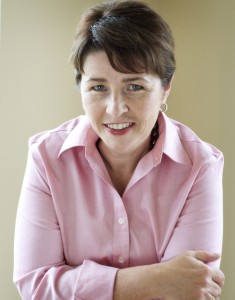 I have committed my adult life to helping former foster youth have a future that is bigger and brighter than their pasts. Whether their childhoods have been marred by parental death, mental illness, abandonment, substance abuse, or violence and trauma, all young people deserve a helping hand to become the productive, happy, healthy, and independent adults they are capable of being.
I was a foster sibling; my home always had room for one more – children came and went, some for days and others for weeks.  One of these children was the future Foster Care to Success (formerly Orphan Foundation of America) founder, Joseph River, who lived with my family for three years. Unfortunately, a nice house with a caring, but temporary 'mom and dad' and three whole years at one high school couldn't plug the holes in his heart that were a result of being nobody's child for so long.
What I learned from a lifetime of being involved with foster youth, all the while remaining firmly planted in my own home and community, is that we – you and I, members of the community, civic organizations, businesses, state and federal governments, foundations and institutions – must all get involved in meaningful ways and stay involved in the lives of these young people. When the state takes them away from their families, it's to keep them safe. But then what? A system doesn't and can't raise children. Values, goals, morals, strengths, passions, interests, and skills come from those committed caregivers nurturing the person within each foster child. That nurturing must come from us – through sharing our families, our time, and our resources with today's foster children.
Foster Care to Success (FC2S) was launched in 1981 by a group of us who were very familiar with foster care – some grew up in orphanages and foster homes, others were foster siblings, and some were people who cared deeply about youth separated from the care of a supportive family.
Foster Care to Success is a vehicle for the public to invest in the lives of these young people as they move from state sponsored foster care to young adulthood. Our programs change lives. By helping youth succeed at education and training beyond high school, we are helping them build a platform to sustain them for the rest of their lives.
The process of transforming scared 18-year-olds into confident young professionals is a long and arduous endeavor for everyone involved. As challenging as it is for those who try to help foster youth, just imagine how hard the journey is for those young people traversing it alone. FC2S builds morale and confidence by awarding scholarships, sending care packages, providing coaches and mentors, creating opportunities for internships, and by just "being there" when young people need us.
Join FC2S and be the change you want in the world. Help today's foster youth become tomorrow's good citizens. They are our future doctors, teachers, and electricians; they will be our children's spouses, bosses, neighbors and friends. Each foster child needs a foster care champion – can they count on you?
Eileen McCaffrey, Executive Director