Did you know...
Over 60 percent of FC2S Scholars graduate within five years – a rate higher than the national average for all students.
Give the gift of an education to a former foster youth. Sponsor a student today!
According to national statistics, only between 3 and 10 percent of foster youth ever graduate from college. Lack of appropriate guidance, insufficient support and financial need are some of the reasons for these dismal figures. Fortunately, Foster Care to Success (FC2S) is working to turn these numbers around.
Our Sponsored Scholarship Program provides the guidance, support and funding our students need to thrive in college. And it shows; over 60 percent of FC2S Scholars graduate within five years – a rate higher than the national average for all students.
My husband and I were fortunate enough to have loving, supportive parents who helped us go to college. We realize there are many kids in this world that aren't as fortunate, and since we don't have any children of our own to put through college, we sponsor a scholarship through Foster Care to Success. The experience has been so rewarding! We receive regular reports about how our student is doing, and also hear personally from her from time to time."               - Barbara and Marshall Grimes, sponsors of the Morrow/Grimes Scholarship
So, how does it work?
The Sponsored Scholarship Program is a true helping hand; people like you reach into their hearts and pockets to support a deserving foster youth through school. Donations can be made in the name of the donor, anonymously, or in honor of a loved one, leaving a legacy of compassion. And it's not only individuals who can give; organizations and corporations can invest in the future of our country by underwriting scholarships through the Foster Care to Success Foundation.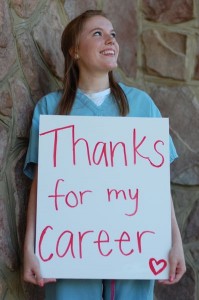 Perhaps most importantly, 100 percent of every donation you make to the Sponsored Scholarship Program goes to helping a young person. And 100 percent is tax deductible.
The Sponsored Scholarship Program funds tuition and certain approved living expenses for students at community colleges, public and private universities and career programs all across the country. Every gift, whether of $10 or $100,000, makes a profound difference in the lives of foster youth in college.
$1,500 will provide books and supplies for a student for one year.
$2,500 will assist a community college student in attending classes for one year.
$5,000 will assist a university student in attending classes for one year.
Named Scholarships

A gift of $2,500 or more becomes a Named Scholarship for one student. This means that, within certain parameters, sponsors can define their scholarship. For example the Smith Family can decide that they would like their scholarship to go specifically to an accounting major or to a student from the state of Illinois. The recipient of the "Smith Family Scholarship" sends the Smith family a thank you letter and mid-year update (through FC2S), and FC2S updates the Smith family periodically on his progress.
What else do scholars receive?
Every FC2S Sponsored Scholar receives the support they need to do well in school and graduate, including personal support from the FC2S Scholarship Team, academic and career coaching, three care packages a year, and the opportunity to apply for the FC2S InternAmerica Program.
Who can I contact for more information?
Sponsor a student today or contact Tina Raheem, our Director of Scholarships and Grants, for more information on our Sponsored Scholarship Program,