Foster Care to Success has always known that young people need the support of caring adults in order to thrive; we have been mentoring our students since 1981.
College-bound foster youth may feel especially alone with no family or community connections, and a history of moving often and attending multiple schools may have left them poorly prepared for college-level work. Our Academic Success Program (ASP) partners the dedication of trained volunteer coaches and the convenience of technology with the resources of our experienced staff to provide encouragement and guidance to students, helping them do well academically and personally.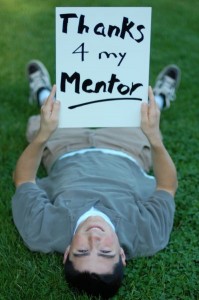 Mentors:
Make a one-year commitment to up to four students
Communicate a minimum of one time per week via phone, text, skype, email or social media
Generally dedicate from one to three hours a week to their student(s)
Who can be a mentor? You must:
Be 25 or older
Complete an initial application and interview
Pass a background check
Participate in comprehensive online training
Attend monthly instructional conference calls
Submit short online reports twice per month
We have a full wait list of potential coaches for the upcoming school year and cannot accept any additional names. If you are looking to support foster care youth in your community, please check with your local social service agency to see if there are any volunteer opportunities. Thank you!
"I've been mentoring FC2S students for 10 years, and what moves me the most is that you never know when what you say will change a life. One of my students recently graduated, and she told me that a conversation we had two years ago – which I didn't even remember – motivated her to stay in school and finish her degree when she was thinking of dropping out." Beverly J., Miami FL
"My coach taught me that it's OK to make a mistake. Just make sure that I try not to make it again, and that I learn from the mistakes I made. And he never judges my mistakes or blames me for them." Jamal C., Cleveland State University OH
"Those foster youth who achieve success can generally point to one or two special adults who supported them along the way. Together with social services, school and community resources and support, studies show that a stable relationship with a caring adult can make all the difference." Eileen McCaffrey, Executive Director, Foster Care to Success