School is hard enough without having to pay unexpected bills or cope with emergencies.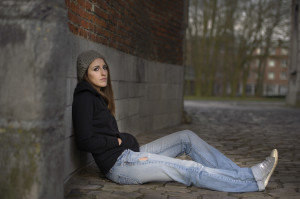 What if you couldn't get to school because of bald tires?  What if your job cut your hours and your rent was overdue?  What if the babysitter suddenly raised her rates, or quit altogether?  What if somebody stole your laptop?
For many students, scenarios like this are all too real.  FC2S started the Student Emergency Fund to help them stay in school despite the types of financial crises that would otherwise derail their progress.  Emergency funds are granted to students for unexpected transportation, rent, or other documented one-time emergency costs.  FC2S works with these students on budgeting, time management and other skills to ensure that such emergencies are less likely to recur or, if they do, that the student is better able to cope.
Join Foster Care to Success in supporting our students in this very important way – by giving them what everyone deserves; a chance NOT to be derailed by the unexpected curve balls life throws us.

Through the FC2S Book Club, you can help provide textbook funding to needy college students from foster care.
Even with online shopping and textbook rental, books and school supplies can cost nearly as much as tuition at a community college. Students who have carefully budgeted tuition, rent and living expenses may not have the funds to purchase a $165 biology book or the software needed for their photography class.
Join the FC2S Book Club – with a monthly gift of $20 you can help us ensure that students have the books and supplies they need to do well in their classes.
Foster Care to Success will never trade, sell, or share donor information collected on- or offline with any other organization, nor will we send donors information or solicitations on behalf of other organizations.