Since 2000 we have administered nearly $13M in Casey Family scholarships to 1,240 former foster youth, with 807 graduates to date.
Foster Care to Success (FC2S) has provided scholarships to deserving foster youth since 1987. Casey Family Programs in Seattle, Washington has supported foster children, youth and their families since 1966. In 1999 we teamed up to form a powerful partnership for older foster youth transitioning from care to successful adulthood through education.
Casey Family Programs provides funding for students in community colleges, public and private universities, and technical/career programs in all 50 states.FC2S provides the encouragement, mentoring and practical support these students need to do well not only in school but in their personal lives.
We are very proud of our 65 percent completion rate – 10 times that of other foster youth – and of each of our 800+ graduates.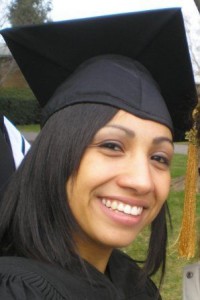 Like our Sponsored Scholarship Program, FC2S' comprehensive Casey Family Scholars Program helps fulfill not only the educational needs of students, but includes a full spectrum of additional services like one-on-one mentoring, care packages, internship opportunities and academic coaching.
Click

here

for eligibility requirements and further details.
Here is what some of our students have to say about the Casey Family Scholars Program:
"It was only because I was awarded this scholarship that I was able to attend UC. Thank you soooo much! I cried, my foster parents cried and my social workers all cried when I got my award letter. I never expected I would get this far, and now that I am here I am going to do all I can to succeed with the opportunities I've been given." – Shaina M., B.A. Sociology, University of Colorado, 2010


"Getting the Casey scholarship helped me successfully complete college. I went to the University of South Carolina and studied criminal justice. I am now a police officer and an active advocate for kids in foster care." – David D., B.S. Criminal Justice, University of South Carolina, 2011