Trained, committed volunteers are matched with students to provide them with guidance though our Academic Success Program.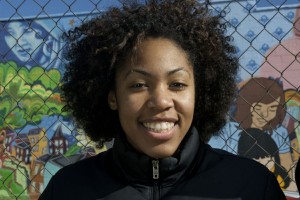 In order to thrive, young people need the support of caring adults. FC2S has been mentoring students since 1981 – first through the U.S. mail and then through a state-of-the-art web portal. Today, our Academic Success Program matches student participants with trained volunteer coaches who take an interest in their lives and their education.
Why mentor foster youth?
College-bound foster youth are often uniquely disadvantaged. Not only are many of them the first in their families to graduate from high school (let alone start college) but their history of moving often and attending many different schools may leave them poorly prepared for the rigor of college-level work. Furthermore, they may be totally alone, without any connections to caring adults.
How does the Academic Success Program work?
The Academic Success Program partners the dedication of trained, supported volunteer coaches with the resources of FC2S's experienced staff to provide students with the encouragement and guidance they need to do well academically and personally.
Coaches make a one-year commitment to support three to four students with at least weekly communication. Coaches generally dedicate from one to three hours a week to the Academic Success Program. Coaches can text, email, phone, Skype, or use postal mail to talk with their students. This is not a face-to-face communication program.
Find out more about the FC2S Coaching Program!
"Those foster youth who achieve success can generally point to one or two special adults who have supported them along the way. Along with social services, school and community resources and support, studies show that a stable relationship with a caring adult can make all the difference."
- Eileen McCaffrey, Executive Director of Foster Care to Success.