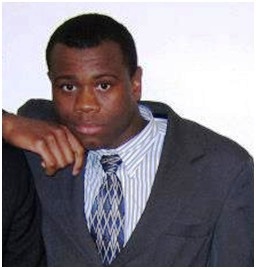 Meet Arthur Miller – certified nurse's aide, youth minister, peer advocate, college student, and future proud soldier.  Oh, and former foster youth.
Arthur, 22, was placed in the Ohio foster care system at the age of seven.  With 10 placements, he has a lot to say about the system:
The best thing about foster care was being able to travel and meet so many amazing people even if the traveling was under bad circumstances like rejection. I enjoyed seeing different cities, but most of all I enjoyed smiling. The worst thing for me in foster care was getting used to not having a connection with someone, being isolated and always watched over as a teenager, and not feeling normal but confused about what I wanted to do in life because of always being told what to do… Those things really slow a child's will to grow up after 18 and it has taken me an extra four years to realize this!
Today, Arthur is a student at Sinclair Community College, working on his Exercise Science degree with only 22 credits left to complete.  He is also scheduled to take his physical exam to become a member of the U.S. Army.   Working hard to complete these goals, Arthur also takes the time to advocate for his peers in the foster care system.  He is a member of the Ohio Youth Advisory Board and the VISION (Voicing Independent Solutions in Our Neighborhoods) Youth Advisory Board in his home county of Montgomery.
Recently, Arthur wrote an article, "Connecting the Dots from Foster Care to a Successful Adulthood," and it is an inspiration to all who read it.  Congratulations to Arthur!