Alex G., intrepid traveler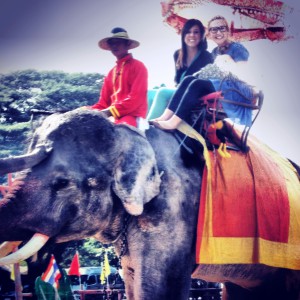 AIM HIGHER –
Alex was an Aim Higher Fellow last summer, and the experience taught her a lot about herself and the importance of following one's dream – in a realistic way by taking small steps to a goal.
After graduating in December with an associate degree in Nursing from Southwest Baptist University in Missouri, Alex followed her dream by travelling to Hong Kong and Bangkok to teach English with a missionary team.
Alex says, "It was the most rewarding experience of my life. The Thai people were so kind and loving and it really inspired me to be intentional with people before I begin my career. It showed me to slow down and take the time to get to know people and show love through my actions. This will be important for me to remember in the years to come with my nursing!"
Alex is currently working full time in the Neuro/Trauma ICU at Mercy Hospital in Springfield, MO, and taking classes in preparation for applying to medical school in a year or two.
Tomorrow, meet Willow.