Aurora S. aims higher again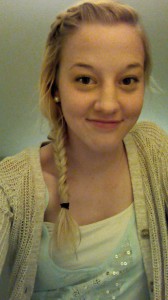 AIM HIGHER –
Aurora  currently attends the University of Alabama at Birmingham where she is studying early childhood and elementary education; she is a rising senior.  This summer, Aurora has been selected to participate in a teaching internship through Breakthrough Collaborative. This exciting program is designed to inspire and develop teachers and educational leaders while increasing academic opportunities for highly motivated, under-served students and put them on the trajectory of a successful college path.  Aurora will be traveling to Miami, Florida for her internship.  She is looking forward to teaching both academic and non-academic subjects to her students.
Aim Higher helped Aurora develop the skills needed to interact and get along with people that have all different kinds of life experiences and perspectives.  As a result of her experience last summer, she believes that she is more confident and able to adapt quickly to new and sometimes challenging situations.  These skills have served her well in school this past year and will help her to be successful during her new internship this summer.  Being part of the Aim Higher program inspired Aurora to seek out additional opportunities to reach her career goals. She feels confident about her future as an educator and can't wait to provide her students with the supports they need to excel and thrive in the classroom.
Tomorrow, meet Jimaral.