Be the Difference in Lives Of Students Who've Experienced Foster Care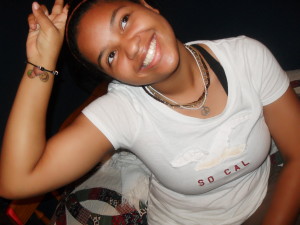 You are the difference – the difference between being an overwhelmed, underprepared student starting college or a job training program and a successful student graduating with a plan.
What makes the difference? Foster Care to Success (FC2S), its donors and volunteers are the dinner table conversation where parents relay important information to their children that youth in foster care miss. We are the phone call to a favorite high school teacher that a student in college makes asking for advice on how to pass a class. We are the doting aunt who sends the care package to her niece in school. We are the red scarf wrapped around a student's neck like hug keeping her warm on a chilly evening.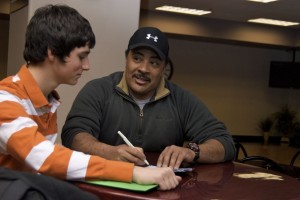 Foster Care to Success is NOT just an organization that distributes educational funding to youth who experienced foster care now working their way through vocational training or college. We are so much more. And, we couldn't do it without our extended family of volunteers who knit scarves and mentor and coach students, our ETV program partners, and the generous organizations and individuals who donate to us. Together, we are the family, the support system that students who experienced foster care need to transform from that overwhelmed student in danger of leaving school to the proud graduate with a professional certification or a degree and the world at their feet.
Can you help us make the difference in the lives of students who've experienced foster care? Can you donate money to the scholarship program? Can your employer give products for care packages? Can you knit a red scarf? Can you be a mentor? We hope you join us and get to know these amazing students.