Book Recommendations from Our Scholarship Recipients
Summer is the perfect time to escape into another world through a book – whether it's a salacious beach read or a book that gets your brain gears smoking. We asked some of the smartest, most fun people we know – the Foster Care to Success Scholarship recipients – what their favorite books were, and they came up with such a great spectrum of books that we wanted to share their recommendations. If you're looking for a book to pass along to the young people in your life, a fun read for yourself, or a thought-provoking book to stimulate your brain, our scholarship winners have some great recommendations for you.
Books for the Young and Young at Heart
Anne of Green Gables by L.M. Montgomery A classic children's book, Anne gained a slew of new fans when PBS aired a miniseries of the book in 1985. The book and its sequels follow the story of Anne, a feisty red-head who lost her parents at a young age. She travels from family to family, often being put to work, until she finally arrives at the home of the Cuthberts. Will this elderly brother and sister allow Anne to stay with them or will Ann'e troublemaking earn her an exit? You'll just have to read to find out.
The Hunger Games by Suzanne Collins Most people have read this best-selling book or seen the movie, but if you haven't, definitely give it a read. In addition, the teens in your life might enjoy this book about teenagers forced to compete to the death in the annual Hunger Games in a post-apocolyptic world. If you enjoy less stressful books, you might enjoy the author's Underland Chronicles.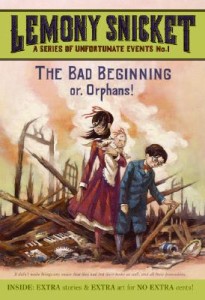 A Series of Unfortunate Events #1: The Bad Beginning: Or, Orphans! by Lemony Snicket. I was so happy to see one of the students recommend this book because the series of 13 books contains some of the funniest, interesting, and poignant writing I've seen. The series tracks three siblings as they search for a home after their parents die. Each book represents a different family or living situation they live with as they try to escape their first foster parent Count Olaf, who wants them only to claim their inheritance. Be warned – the books do have deaths and potentially scary events in them, so the series is not for sensitive readers.
Other recommended books in this category:
Great Reads for Adults
Roots: The Saga of an American Family, winner of the Pulitzer Prize and National Book Award, traces author Alex Haley's family from an imagined first ancestor in America all of the way to his father. The multi-generational story is engrossing, and when a mini-series of the book aired on television, 130 million watched.
Frankenstein by Mary Shelley is a must-read for everyone who loves the modern vampire, horror and supernatural fiction by women. Mary Shelley wrote about monsters when no other woman was, and her book gives an interesting insight into what monsters represented to readers of her day, quite different than what they represent today.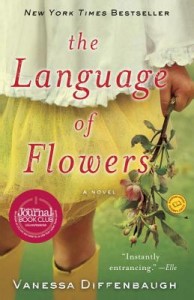 The Language of Flowers by Vanessa Diffenbaugh tells the story of Victoria Jones, who spent her childhood in the foster care system and keeps her guard up with everyone. The only way she connects to others is through flowers and the meanings. She gets a job in a flower shop, only to have a chance encounter with something from her past. Throughout the book are scattered short definitions of what specific flowers mean, which are very interesting.
My cat Scout says I need to talk about the book To Kill a Mockingbird, which several students recommended. Scout the cat says that any book with a character named after her must be a wonderful book. Okay, I'm kidding about my cat talking, which I'm sure you guessed already, but I'm not kidding about how great this book is. In fact, the book is so well loved around the world that the author Harper Lee only wrote some articles and short stories after the book was published. Supposedly, she couldn't handle the pressure of writing a second book because she believed it could never live up to the first one. Make sure to watch the Oscar winning movie based on the book, as well. The book is about a girl named Scout and her brother Jem, as they watch their attorney father represent an African-American man in a racially charged case in a racist town.
Other recommended books in this category are:
Thanks to the students for the great book recommendations. What are your favorite books? What books would you recommend to students?