Edward C., step one accomplished!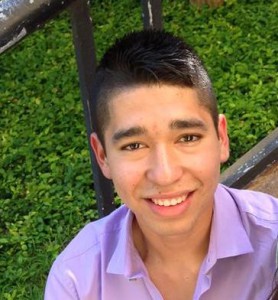 AIM HIGHER –
Edward dreams of working for a large corporation. As a Texas A&M University student, he was just accepted into their selective Industrial Engineering program. Congratulations to him!  He's also currently interviewing for a position at Wells Fargo where he will get to learn more about the structure of a large company.
Edward was taken away from his home at the age of 13. He was placed into a group home in San Antonio, Texas. He didn't speak English at that point, but he started taking ESL classes in middle school and getting help from other Spanish speakers who were also learning English. He considers Laredo, Texas to be his hometown. Edward is also strongly patriotic and feels grateful to be in the U.S.
When not studying or planning his future career, Edward enjoys swimming and long distance running.
FC2S is proud to support Edward on his journey.
Tomorrow, meet Patricia.