Father's Day and Foster Youth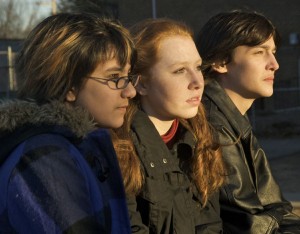 Father's Day can be an isolating time for foster youth. While thousands around the world are celebrating their paternal fathers, others are lamenting their permanent loss, remembering (sometimes bitterly) parents who are absent from their lives, or just trying to forget.
For those who have never experienced parental loss, it's important to recognize that, just because you're celebrating a good relationship (or any relationship) with your father, not everyone else is. And a question as simple as "So what are you doing for your dad on Sunday?" can trigger painful emotions in others.
Many foster youth are just happy to have someone in their life who cares about them: be it a teacher, older mentor or non-related caregiver. So this Father's Day, let's be thankful for the relationships we have, cognizant that others may be lacking those relationships, and sensitive to the sometimes nontraditional but equally important relationships that oftentimes comprise a big part of a foster youth's support system.