Former Foster Youth to Advocate for Improved Foster Parent Training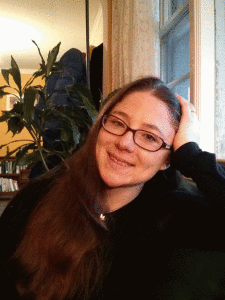 Lily Dorman-Colby understands firsthand the importance of proper training for foster parents. Both of her biological parents struggled with mental illness, preventing them from properly caring for Lily and her brothers. At age 12, Lily was separated from her brothers and moved into the first of five long-term foster home placements.
However, Lily soon found her new "homes" to be challenging adjustments.
In one placement her foster mom prohibited her from calling any friends who were not on a pre-approved list; Lily was also continuously belittled by this parent to the point that she stopped speaking to protect herself.
She also experienced a foster mother who monitored her use of "chemicals" such as soap and shampoo and she refused to sign Lily's eighth-grade math tests.
Enduring so much adversity proved trying, but with the encouragement and help of teachers, her counselor and friends, Lily persevered, attending Yale University upon graduating from High School.
Lily's resiliency didn't stop with undergrad.
On May 14, 2015 she graduated from Berkeley Law School and this summer she will begin working on a project to improve foster parent training at the Youth Law Center in San Francisco.
According to San Francisco Court Appointed Special Advocates for Children (CASA), California has just under 60,000 children and youth in foster care, the highest population of any state. CASA also reports that more than half of foster youth are placed outside of San Francisco County because there are not enough beds for them in their home city.  However, Lily also believes that finding properly trained foster parents is another issue for youth entering care.
"… there should be more emphasis on recruiting and supporting foster care providers," Lily said. "State figures show there are fewer licensed foster parents now than five years ago. The shortage means that kids get placed in whatever homes are available. Foster parents too often don't know how to advocate for educational needs or help kids succeed in school."
FC2S proudly congratulates Lily on her recent graduation and all of her accomplishments! Thank you for your commitment to improving the lives of foster youth not only in California but across the country!
FC2S acknowledges that this article was written with the help of California Magazine.