Happy Birthday Dr. Seuss!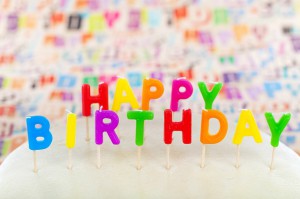 Today is Dr. Seuss's Birthday!
The renowned children's book author continues to inspire millions of youth with his timeless writings—including foster students! Dr. Seuss's first book, And to Think I Saw It on Mulberry Street, was rejected by 27 publishers, which teaches a great lesson to try, try again!
Did you know books like Green Eggs and Ham, Horton Hatches the Egg and What Was I Scared Of? all have encouraging messages about life, embracing diversity, overcoming challenges and trying new things? For decades these books and many more have helped spread positive messages throughout the foster care community— our students also love them!
So, to honor this special day, FC2S would like to share a snippet from one of Dr. Seuss's most encouraging books, Oh, The Places You'll Go!
"Congratulations!
Today is your day.
You're off to Great Places!
You're off and away!"

"You have brains in your head.
You have feet in your shoes.
You can steer yourself any direction you choose.
You're on your own. And you know what you know. And YOU are the guy who'll decide where to go."

"So be sure when you step, Step with care and great tact. And remember that life's A Great Balancing Act.
And will you succeed? Yes! You will, indeed! (98 and ¾ percent guaranteed)
Kid, you'll move mountains."

"You're off to Great Places!
Today is your day!
Your mountain is waiting,
So… get on your way!"
Happy birthday Dr. Seuss and thank you for helping inspire so many foster students to "move mountains."