Hassan T., taking it step by step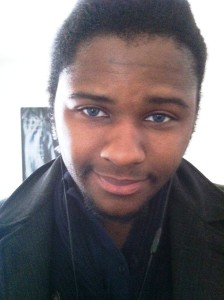 AIM HIGHER –
Hassan learned through his childhood in foster care that no matter what happens in life, it's important to just keep going step by step. He wants to help as many people as possible, and he has a plan in place – step after step. He is currently attending the Community College of Philadelphia, working towards an associate degree  in retail pharmacy.  He will then transfer to a four year school, and subsequently do the post-graduate work necessary to become a pharmacist. He is getting practical training already as a Pharmacy Technician at Rite Aid, where he works 30 hours a week.
Hassan also enjoys playing video games and practicing martial arts. He is excited about the potential in his life, and so is Foster Care to Success.
Tomorrow, meet Ronal.