Joel W-W. – it's a wonderful life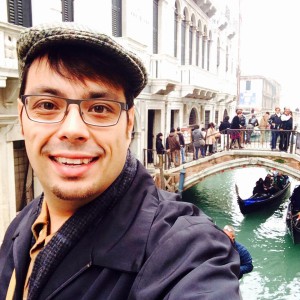 AIM HIGHER –
Joel has a terrific job.  He teaches high school social studies in Hawaii, and every year he takes a group of students on a spring break tour.  He and 15 students just returned from 10 days in Italy, where they learned about art, history and culture.  Joel's already planning next year's trip – to London!
Joel spent much of his childhood in foster care, but he didn't let that deter him from his dream.  In 2006 he received his Bachelor of Secondary Education from the University of Hawaii, and seven years later he received his Master of Education from the same institution.  Because of their turbulent lives and financial constraints, it takes most former foster youth far longer than their peers to complete their credentials, and very few make it beyond an associate or – at most – a bachelor's degree.
FC2S is proud to have offered Joel financial and emotional support for both of his degrees.
Tomorrow, meet Sara.