Keturah T. shines with optimism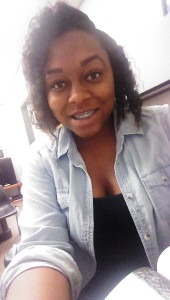 AIM HIGHER –
Keturah is a student at Riverside Community College in California, but she dreams of moving to Washington, D.C. and being a counselor with her own office. She grew up in Southern California and would like to see what other places offer. Keturah will receive her associate degree in June 2015, and plans to go onto a bachelor's in sociology.
Right now, she is saving money to get her first apartment- a big step for any young adult but even more so for a former foster youth with no parental safety net. Keturah works at McDonald's, which she optimistically sees as a great opportunity to improve her customer service skills.
Foster Care to Success will be there for her when she moves in, with encouragement, advice and support.  FC2S is a safety net many foster youth can rely on.
Tomorrow, meet Ricardo.