Lavonte H., dad and student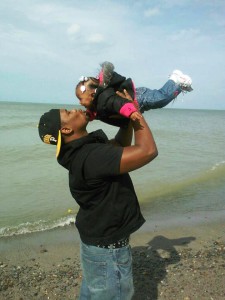 AIM HIGHER –
Lavonte is currently going to school to become an EMT. He dreams of helping people and saving lives. He will graduate with his associate degree from Lakeland Community College in Ohio this coming fall. Along with the demands of his coursework, he also focuses on being the best father possible. Every evening he reads to his young daughters, who are big Disney and Dr. Seuss fans. Lavonte says that they can recite the books he reads back to him.
Lavonte spent much of his youth in foster care group homes. He is currently working on opportunities that will allow him to talk to young adults who are in the same position he was then. He wants to let them know that they also can become successful, attend school, and graduate.
Lavonte says that FC2S is his main support system. We are proud to provide financial and emotional assistance as he works on completing his degree.
Tomorrow, meet Bert.