"Lost Childhoods," First-of-its-Kind and Largest Collection of Foster Youth Memorabilia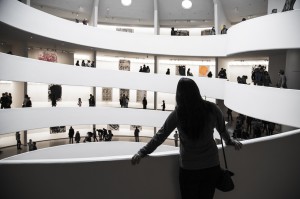 Life is a series of moments and memories, sometimes captured in photos or memorabilia that tell stories of tragedy and triumph. Regardless of the theme, stories can help us heal, inspire us to grow, and define our purpose.
Foster youth have a myriad of stories that shed light and awareness on our current system; for the first time these stories are being highlighted in an art exhibit to display a spectrum from discovering love in an intentional, diverse and compassionate family to enduring challenges that can move us to tears.
Lost Childhoods is an art exhibit displaying 50 artifacts, art and videos from former foster youth; currently it is on display in Oakland, California. It is the largest collection of foster youth memorabilia and first exhibition of its kind; "a testament to the resilience of foster youth and how far they've come," says Jeanie Yoon, co-director of the Foster Youth Museum who majored in sociology at UC Berkeley.
The exhibit is presented  in partnership with California Youth Connection and the Y.O.U.T.H. Training Project, is open to the public every Saturday in March from 1 to 5 p.m. at Warehouse 416 in Oakland's Uptown district.
Lost Childhoods is a unique way to tell stories that will bridge the gap between the foster care system and society.  It can play a significant part in resolving the challenges that are represented in the lost teddy bear, underpants from juvenile hall, and worn out sneakers displayed in the exhibit. At the very least, the visual representations will bring tangible awareness to a pressing issue: our youth need more.