May is National Foster Care Month!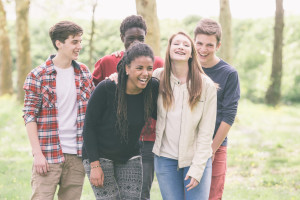 May 2015 is National Foster Care Month, a month specially designated each year to recognize the countless people and organizations improving the lives of young people in foster care across the country.
Established under President Reagan in 1988, National Foster Care Month is a special time to celebrate every individual who makes a difference in the lives of the nearly 400,000 children and youth in our nation's foster care. This year's theme is "Get to Know the Many Faces of Foster Care"—the many faces of foster parents, families, social workers, volunteers, mentors, policymakers and child welfare advocates who offer care and support to ensure foster youth can take appropriate next steps toward a brighter future.
Foster Care to Success (FC2S) believes every day should be foster care day. In 1981, FC2S began as the Orphan Foundation of America and for the three decades has served as the largest provider of college funding and support services for foster youth in the nation.
FC2S serves 5,000 young people annually, and over the past 30+ years, more than 50,000 foster youth have received information, advice, support or funding from our organization, helping them to transition from care to adulthood through education.
We are proud to work alongside all those who have made a commitment to ensuring a bright future for youth in and out of foster care and look forward to continue partnering with the many "faces of foster care."
"This month, we honor these young people and all those who dedicate themselves to making a difference in the lives of girls and boys in foster care. Let us each recognize the large and small ways we can brighten the future of a foster child this month and every month, and together let us reach for the day when everyone knows the love and safety of a permanent home."-President Barack Obama