Mentoring Foster Youth Could Help Postively Impact Their Mindset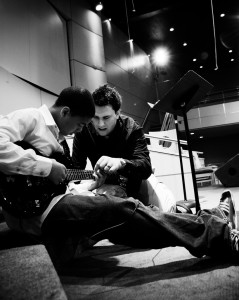 Great blog post from CASA's CEO Michael Piraino on how we can transform foster youths' trajectory by changing their mindset. Our foster care system can cause traumatic and adverse childhood effects, resulting in a "fixed" mindset where a child assumes failure to be permanent versus a "growth" mindset where a child accepts failures as challenges to overcome.
One of Piraino's recommendations to encourage more "growth" mindsets includes, "positive role models and consistent, stable and appropriate relationships with adults. In particular, having a relationship with a caring adult outside the family has a meaningful impact on an at-risk child's well-being."
Are you interested in contributing to a positive impact on a foster youth? If you believe everyone deserves the opportunity to overcome, check out our opportunities to volunteer as a mentor or coach for a foster youth.
Together we can see a fixed problem grow into immense opportunity.
Photo by: Forte