Philip S., King of Selfies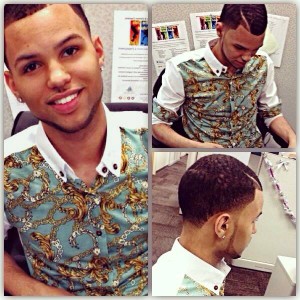 AIM HIGHER –
Philip calls himself the king of "selfies" (self-portraits taken with a mobile phone). He enjoys snapping well-positioned photos of himself, smiling broadly and wearing the most fashionable of clothes. He loves pop culture, fashion, and Beyonce Knowles.  He's a budget-conscious shopper, and highly skilled in the art of the thrift store find.
Philip is a Communication Studies major at Kent State University in Ohio and will graduate in December 2016. In a perfect world, he would then become a news reporter at MTV. He wants to be in front of the camera and dreams of hosting his own talk show.
In his life, Philip has already overcome two huge obstacles: foster care and cancer. He  refuses to be defined by them, though, saying, "I'm just Philip. I'm a student who is going to graduate."
FC2S is privileged to help make that happen.
Tomorrow, meet Christopher.