Ricardo R. will rock it all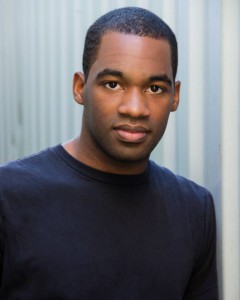 AIM HIGHER –
Ricardo is an actor, dancer, entrepreneur, blogger … and college graduate.  Of particular pride to Ricardo, he sang the National Anthem at his commencement ceremony.  He's also employed full time – two days before he graduated with a B.A. in Theatre from Barry University in Florida, he was offered an administrative assistant job on campus.
Recently he acted in a commercial for Kentucky Fried Chicken and he was also a background dancer in a Zumba video.  But, he says, "the idea isn't to be famous.  It's to always do something creative, though bringing in income doesn't hurt, either.   And I'd love, at some point, to write a humongous check to FC2S because this organization changed my life."
It's a far cry from foster care in South Carolina to being the founder of a four-year-old online magazine with a college degree, financial security, and a shining bright future.
Tomorrow, meet Jimaral.