Sindy H., runner and dreamer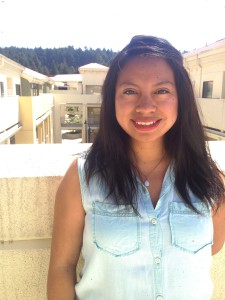 AIM HIGHER –
Sindy is a student at Humboldt State University, and in May 2015, she will graduate with a degree in Sociology. She wants to be more than a social worker, though. Her dreams include policy making and instituting significant reforms within the field of child welfare. Sindy is passionate about developing her leadership skills and creating change at the national level.
Sindy loves nature, and enjoys running in the forests around her university.  She loves being a part of the Humboldt community, spending time at local bookstores and coffee shops.  Being part of a vibrant community is essential to her, because as a foster child she felt alone and isolated for so long.
FC2S is glad to have her as a part of our scholarship community.
Tomorrow, meet Lovecticus.