The Smartest Kids in the World and How They Got that Way
The end of the summer always brings new books about education, a bonus for me as I try to learn more about education to become better at my new job as communications manager at Foster Care to Success. A book about the current state of education came across my desk and was interesting enough that I wanted to share it with you – an audience of students, educators and social services professionals who might enjoy the book yourselves.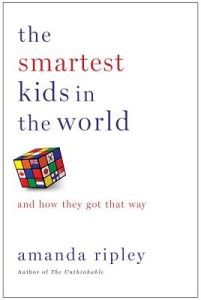 The Smartest Kids in the World and How They Got that Way
by Amanda Ripley (August 2013, Simon & Schuster, $28.00)
Writer Amanda Ripley follows three American students as they spend a year of high school abroad in South Korea, Finland and Poland, all countries that regularly beat the U.S. in test scores for students' skills in math, science and reading. The author uses the students' stories as a tool to draw readers into a broader discussion how how education is different around the world and what the U.S. can do to improve its educational system. The book is thoroughly engrossing and hard to put down, and I swear I'm not saying that because I'm a book addict and the author wrote, "If parents simply read for pleasure at home on their own, their children were more likely to enjoy reading, too. That pattern held fast across very different countries and different levels of family income."
The book looks at factors that might affect how children learn and why test scores might be different, and she doesn't shy away from discussing possibly sensitive topics like poverty, race and diversity. It is a hopeful book, but also a realistic one. I think that educators and parents would enjoy reading it. Check out the video below about the book.