Willow N., an artist saving lives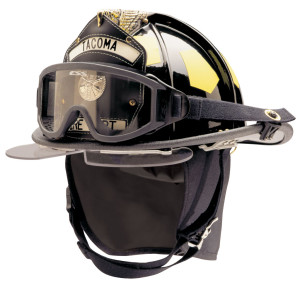 AIM HIGHER –
Willow works for a company that produces the cloth hoods that go under fire helmets.  She is proud of her job, because her sewing skills and artistic abilities are used to directly save lives.
Every day, she focuses on understanding how a person's world is shaped by the quality of their thoughts. She works to identify her personal cognitive distortions, particularly from anxiety due to abuse as a child, and art is vital to this process. Through it, she has learned to move forward from her past and embrace what life offers. She practices many art forms, including collage, painting, three-dimensional projects, ceramics, tie-dye, and developing her own photographs. Willow also enjoys going outside and gathering items found in nature like sticks and leaves, from which she makes temporary art pieces to photograph and then allow the wind blow to away.
Willow will graduate with a BA in Art Therapy from Ursuline College in 2016. She dreams of joining the Peace Corps and eventually would like to work in a hospice.
It gives FC2S great pleasure to accompany this artist on part of  her journey.
Tomorrow, meet Keturah.