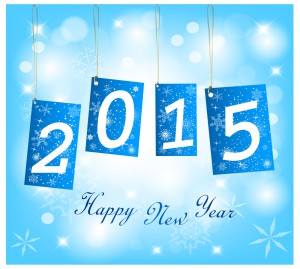 Happy New Year!
As 2015 begins, many people have new year's resolutions. Losing weight, saving money and finding a better job are very popular, but what about setting some online goals for this year?
In 2014, 3 billion people used the internet with more than half of them accessing social media. A whopping 4.75 billion items were shared daily on Facebook alone. That's a ton of content sharing!
And employers are getting in on the action too. Last year, 93 percent used social media to recruit candidates with 73 percent actually hiring someone through a social network.
As the popularity of social media background checks increases, now more than ever is the time to protect your online reputation by filtering the content you share. How does one do that, you ask? Foster Care to Success has an answer!
Check out our new graphic, "How Will You Be Seen In 2015?" to learn more about how to use social media to display a professional, positive image.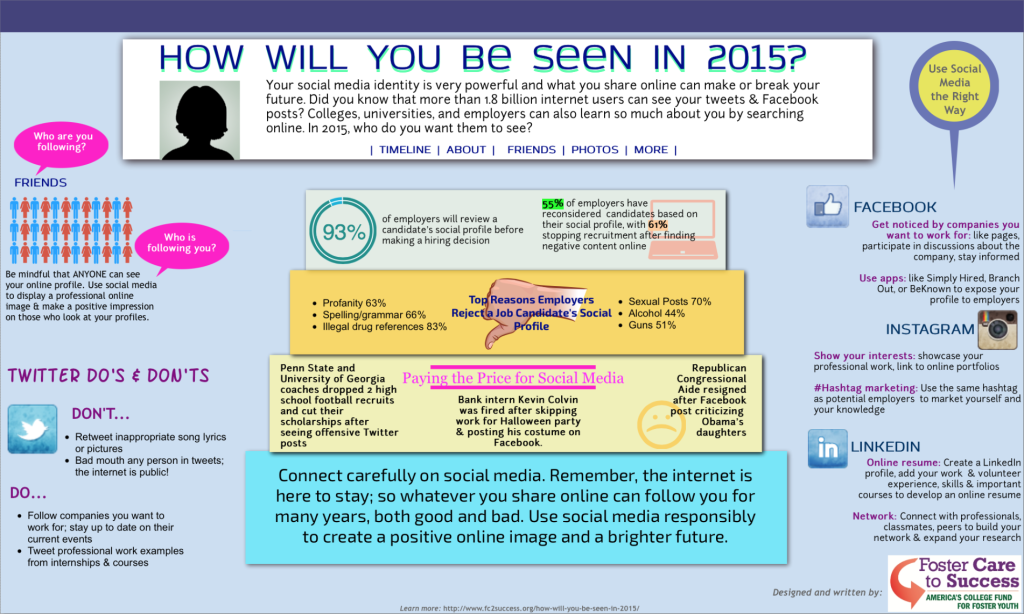 Click to Enlarge
Sources:
http://www.statista.com/topics/1164/social-networks/
https://www.jobvite.com/wp-content/uploads/2014/10/Jobvite_SocialRecruiting_Survey2014.pdf
http://www.higheredmorning.com/coaches-drop-recruits-after-monitoring-social-media-pages
http://www.nbcnews.com/id/28424059/ns/technology_and_science-tech_and_gadgets/t/evolution-demands-more-facebook-drunkfail/#.VKMjZHtuM5w
http://www.msnbc.com/rachel-maddow-show/the-resignation-elizabeth-lauten
http://www.businessinsider.com/get-hired-how-to-use-facebook-to-land-your-dream-job-2012-3#ixzz3NPDH4IIP
http://www.hercampus.com/career/career-how-tos/how-use-instagram-land-job-or-internship
http://theundercoverrecruiter.com/7-ways-college-students-can-benefit-linkedin/