Wishing Our Parenting Liason a Happy Retirement!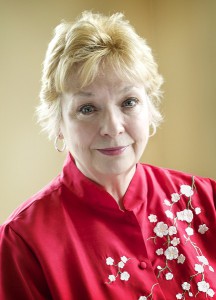 She walks into the office wearing her infectious smile; her cheery laugh greets your ears long before you see her.
She waves good morning as she heads for her desk, and as you wave back, suddenly, you're happy because you know at some point in the day you'll have a good laugh.
Laura Adkins is witty and fun; she's lighthearted and is always sure to leave you hunched over in laughter. She brings a matchless atmosphere to Foster Care to Success (FC2S)—not just because of her personality, but because of her passion.
Laura is always there to answer questions and offer advice and guidance. She's always ready and willing to give the best of herself to students and staff alike, because of her compassion and commitment to service.
Listening to her intently asking parenting students a question, walking them through creating a budget or taking down their address so she can send them books to read to their children, it is clear that Laura was created for the role of guiding parenting students down a pathway to success. The excitement in her voice when she talks about the successes of her parenting students and those "proud mama" moments when she shares their photos just proves it.
Now, after more than 10 years of playing such a significant role in not only the academic success but overall life success of parenting students, it's time for Laura to take the advice she's offered to countless others: elevate. It is with both gratitude and sadness that we say goodbye to our parenting liaison, Laura, as she takes the next step of her life into retirement.