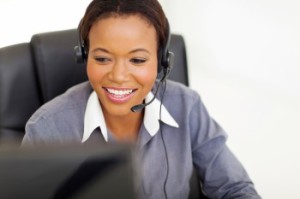 Is graduation looming? Are you unsure of where you want to work or what you want to do? What if you could work on short term assignments to better understand what you like or don't like?
You can.
It's called temping.
So, what is temping?
                          photo by: Fotolia
Temping is exactly how it sounds: temporarily working in a position for a finite period of time. Usually, businesses will hire temps to fill in for employees on leave or if the position is in transition.
When you work as a temp, you work for the agency and they call you in when there is a need at an appropriate organization.  There are many kinds of staffing agencies; some are general, some specialize in certain jobs, like accounting, management or computer technology.  Expect to be interviewed the same as for any job, and you may have to take tests to measure your skills.